RESOURCE KIT
Looking for additional support to assist your students' understanding of wool? Then order your free Learn About Wool kit. This kit includes real fibre, yarn and fabric samples, factsheets and posters.
To receive a kit please enter your details below. You will also receive updates on the latest educational information and teachers' resources.
Unfortunately, we cannot offer this kit to home-schooling individuals; however, please contact your local Distance Education Centre or support association such as Simply Homeschool for kit access. Alternatively, the factsheets and posters are available through the resource library.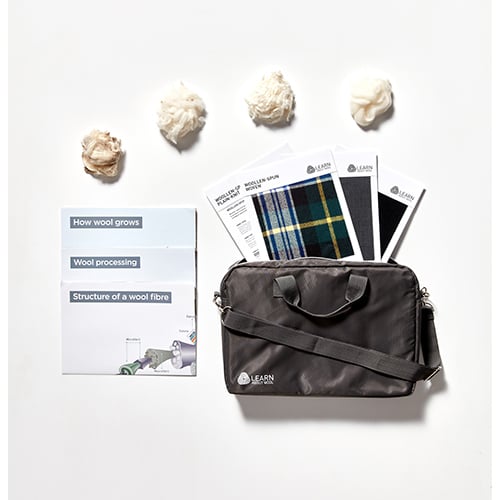 Lisa – Bribie Island State School
"We received your Learn About Wool kit yesterday and I have to tell you how impressed I am with the resources that AWI included. The wool and fabric samples are amazing and the students couldn't believe that the finished fabrics were made from the raw wool. The facts sheets will be a valuable resource that can be used in our guided reading activities, science research and group work and the posters showing the processing of wool are fantastic. I love that the resources are all packaged in a beautiful case to preserve them."